Postcard: Customized Illustration.
Two-Colour Illustration.
My existing black and white illustration of the 'dancing community house' was initially designed and printed on t-shirts and mugs. The client asked for a customized WINTER scene, complete with scarves and hats. This modified illustration was designed and printed as a 2 colour postcard, with b/w information on the reverse side.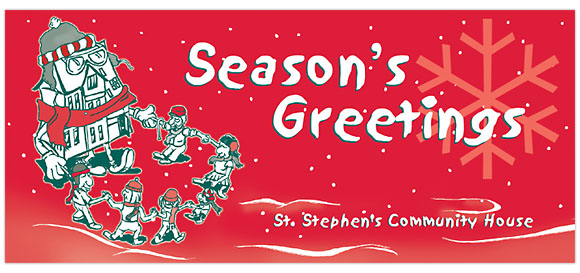 Initial illustration